Tipsy History (Rogue Comedy Month)
August 26 @ 8:30 pm

-

10:00 pm

$8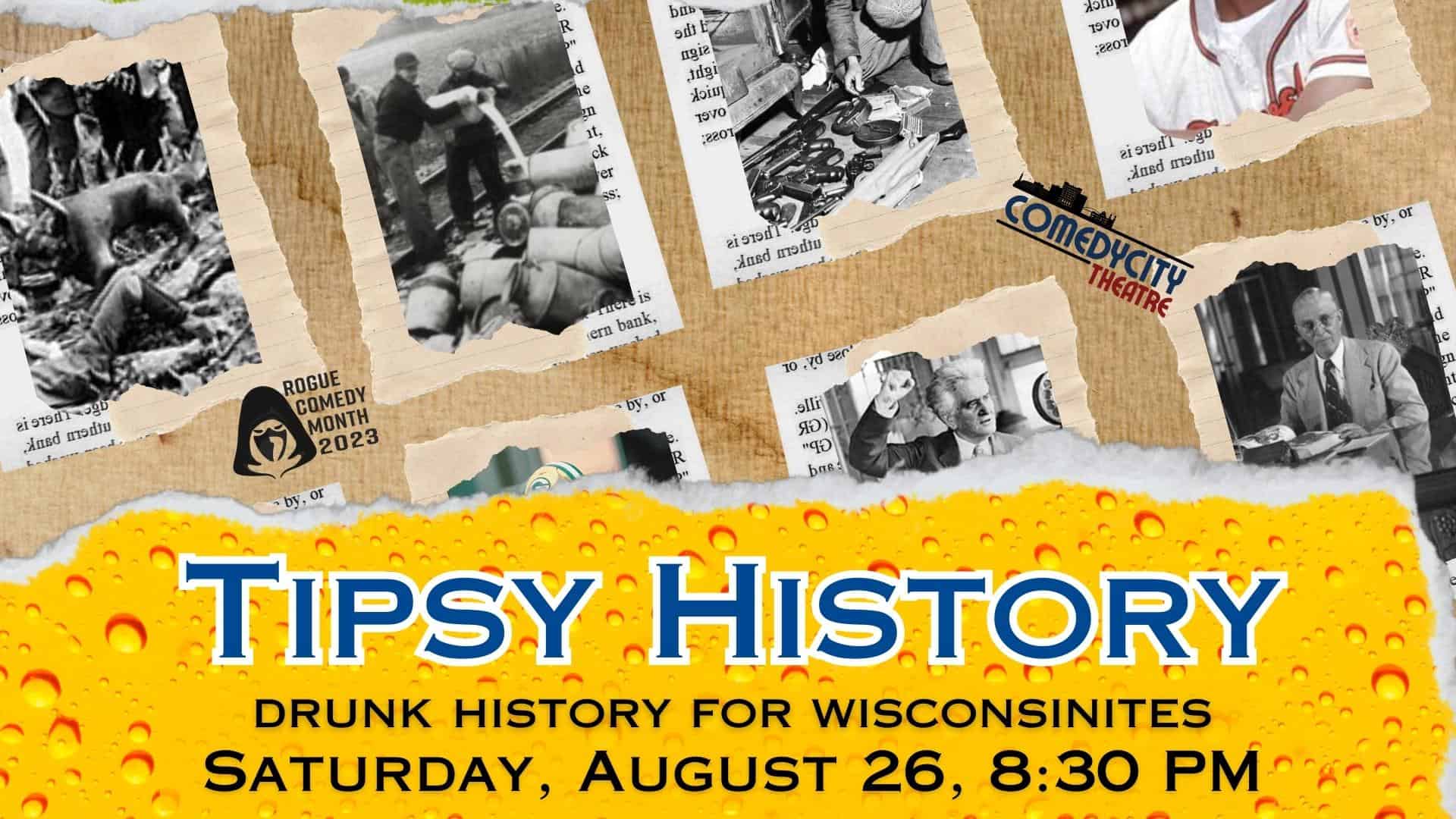 Green Bay's longest running Comedy Club pays tribute to Wisconsin's rich history… of drinking.
Join us for a night of laughter, history, and a few drinks at ComedyCity Theatre's hilarious show, "Tipsy History!" As part of ComedyCity's 4th annual Rogue Comedy Month, this one-of-a-kind event takes place on Saturday, August 26th at 8:30 PM. Get ready to witness our talented players re-enact fascinating stories from Wisconsin's history, with a twist – they might be a little tipsy!
In "Tipsy History," our comedic improvisers will hear stories from Wisconsin's rich past and bring them to life through on-the-spot improvisational comedy. With a few drinks in their system, the performances are guaranteed to be hilariously unpredictable and full of unexpected surprises. It's like Comedy Central's "Drunk History," but with a Wisconsin twist – we know how to enjoy our libations!
Prepare to be entertained as our players tackle various stories from Wisconsin's history, from famous events to quirky anecdotes that have shaped the state's identity. With their quick wit and comedic genius, our improvisers will transform these stories into uproarious scenes, leaving you in stitches.
Don't miss your chance to experience "Tipsy History" on Saturday, August 26th at 8:30 PM. This is your opportunity to witness the unique blend of comedy and Wisconsin's rich history in a way that you've never seen before. Join us for a night of laughter, camaraderie, and a few delightful beverages as we raise a glass to the past and create unforgettable comedic moments.
Related Events