Workshops/​Corporate Training
A fun twist on a workshop or learning session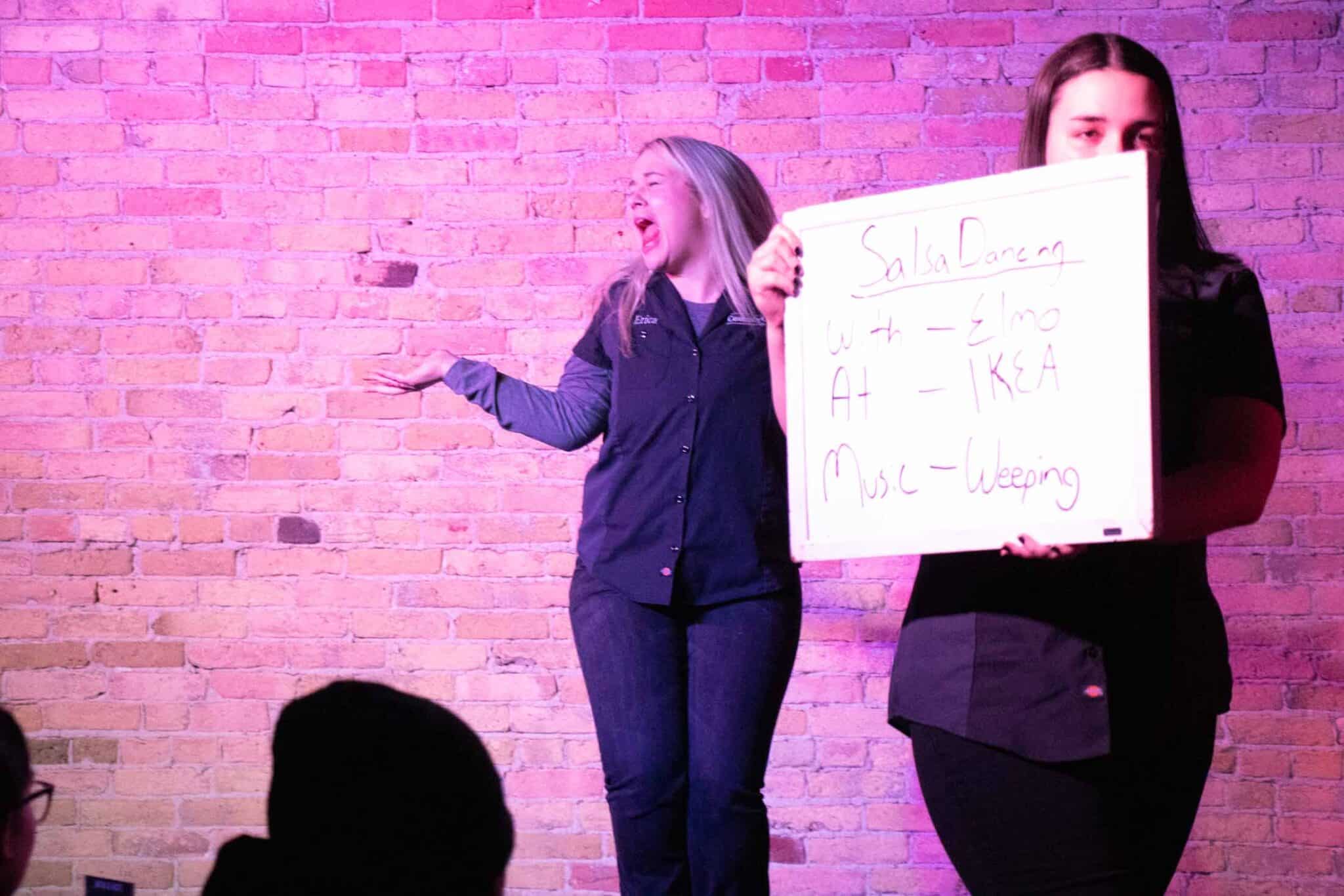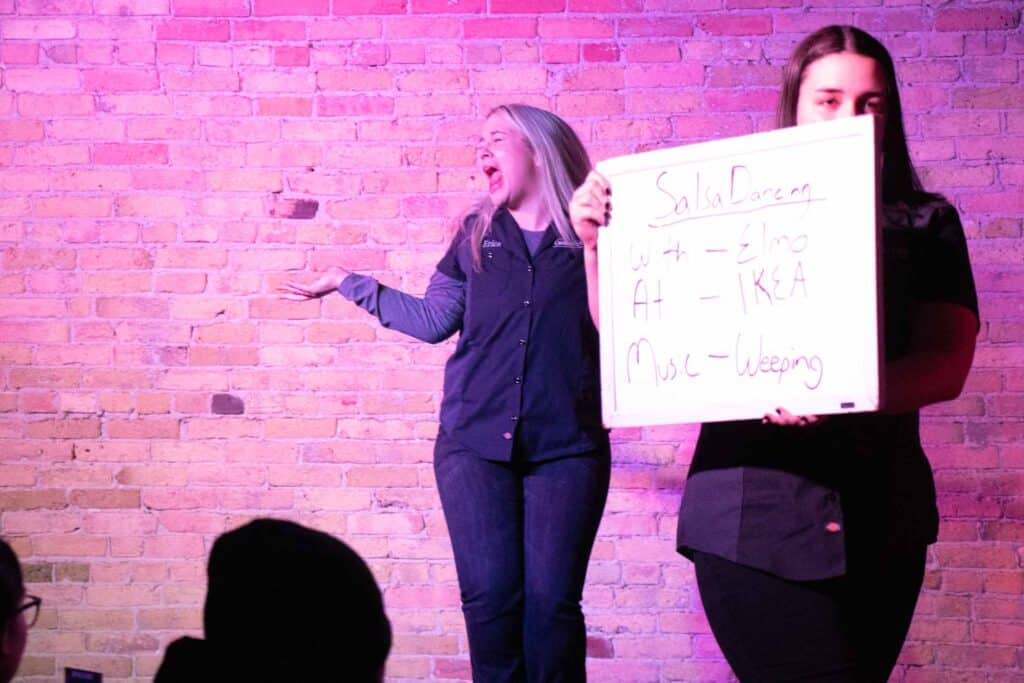 There's no better way to kick-start your workshop, team building or corporate training session than with a unique activity that gets everyone laughing. If you're not careful, your attendees might learn something along the way, too.
We can customize our improv workshops to fit your group's tastes, goals and event theme. Age is no barrier. We have great times working with groups as diverse as Scout troops to Red Hat Society gatherings and everything in between.
Corporate training workshops that stand out
Yes, improvisation skills can translate into business success. Our improv facilitators will teach your group the basics of improvisation and how they can apply them to the workplace or sales situations. Participating in simple group activities is a great way to enhance the learning process. (Pro tip: Schedule our workshop after lunch to keep everyone awake.)
You can use improv skills to build and strengthen teams, encourage creativity, boost sales and develop leaders. Our fun and energetic facilitators will inject their own improv and business backgrounds to make the session relevant, and offer takeaways your team members can use immediately.
Call us at (920) 345-2600 to find out more about how we can custom-design a workshop that meets your goals and budget.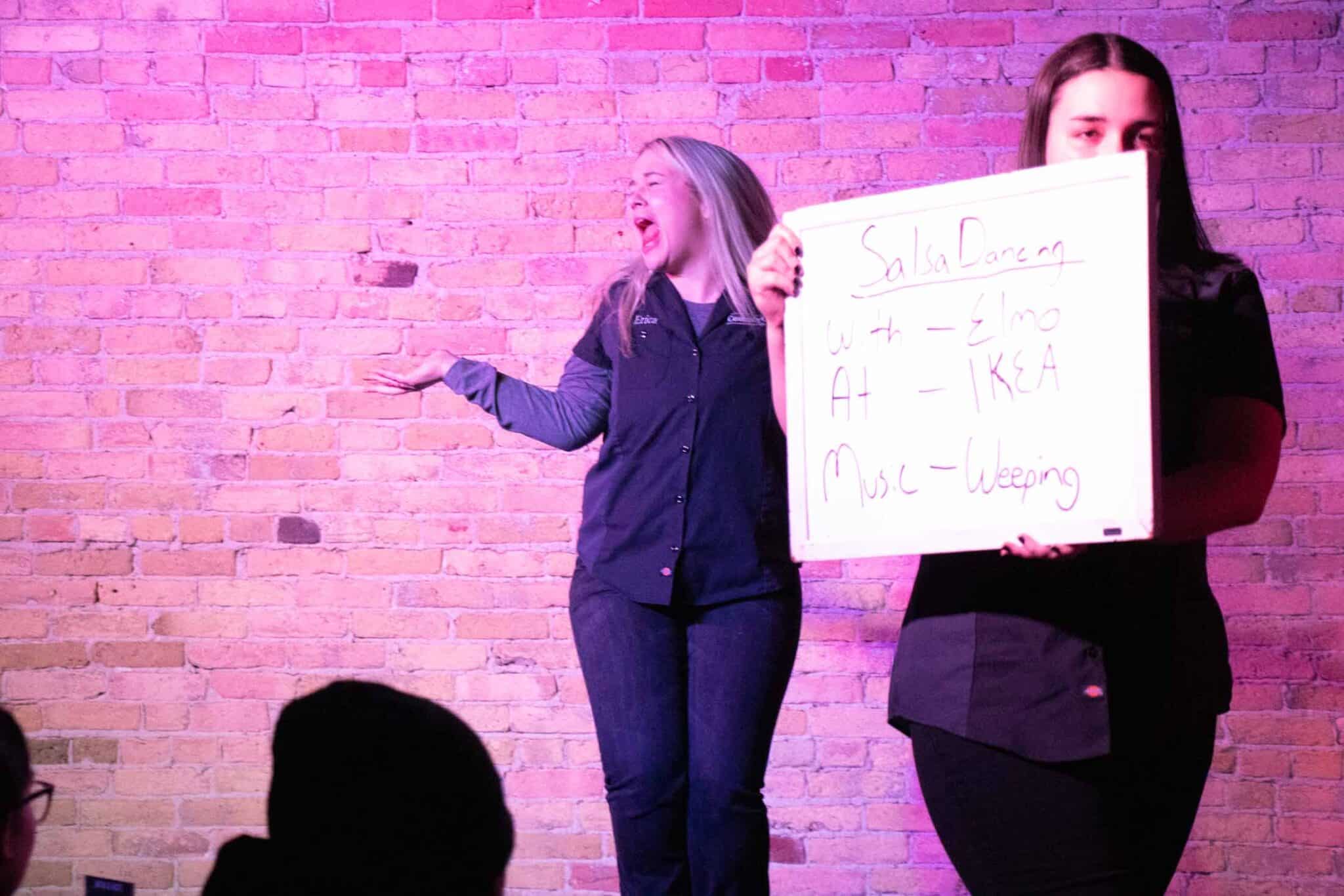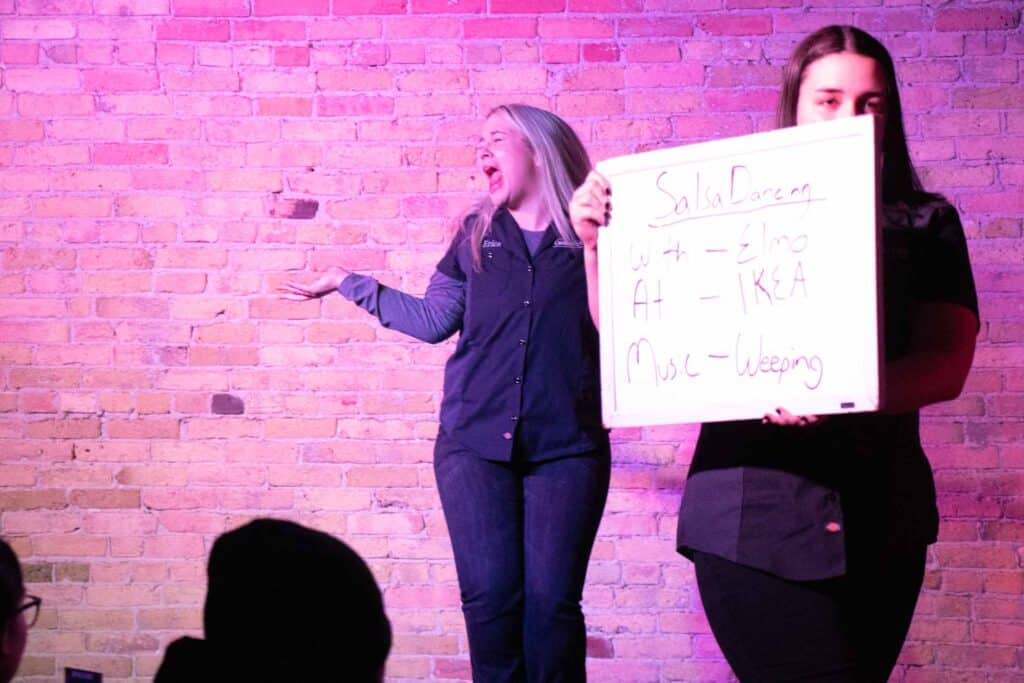 Feedback from one of our workshop attendees:
"Mike, Chad and the crew at ComedyCity led our entire office through team building activities that were impactful, easy and fun. We couldn't have been more pleased with what we learned about our team dynamics from the work we participated in, and everyone in our office (everyone … literally!) RAVED about how much fun they had. As a member of the planning committee that booked ComedyCity, I knew it was truly a huge success when I looked around and our entire team was laughing together and genuinely enjoying themselves. The smiles and energy I saw in our group – priceless (for any team!). Our time with the ComedyCity team far exceeded our expectations – we'd highly recommend booking with them."