Live. Improv. Comedy. & More!
Our improv shows leveragelaughter to brighten your day
Our improv shows leverage laughter to brighten your day
If laughter truly is the best medicine, then consider ComedyCity's improvisational comedy shows intensive care for the soul.
ComedyCity offers improv shows every Friday and Saturday evening in our De Pere theater, along with traveling shows, private parties and workplace team building exercises virtually any day throughout Wisconsin and into Michigan's Upper Peninsula.
While our shows work best with good audience participation and we certainly encourage it, you are not required to do so. Everything is 100% voluntary, from suggesting scene topics to volunteering to help us out on stage, which we occasionally ask for!  Our goal is to help you laugh and have a good time, not stress out
Friday – Grown Up Show, 7:30 p.m.
Saturday – Family All-Ages Show 6:30 p.m.; Grown Up Show 8:30 p.m.
Shows run approximately 90 minutes with a short intermission.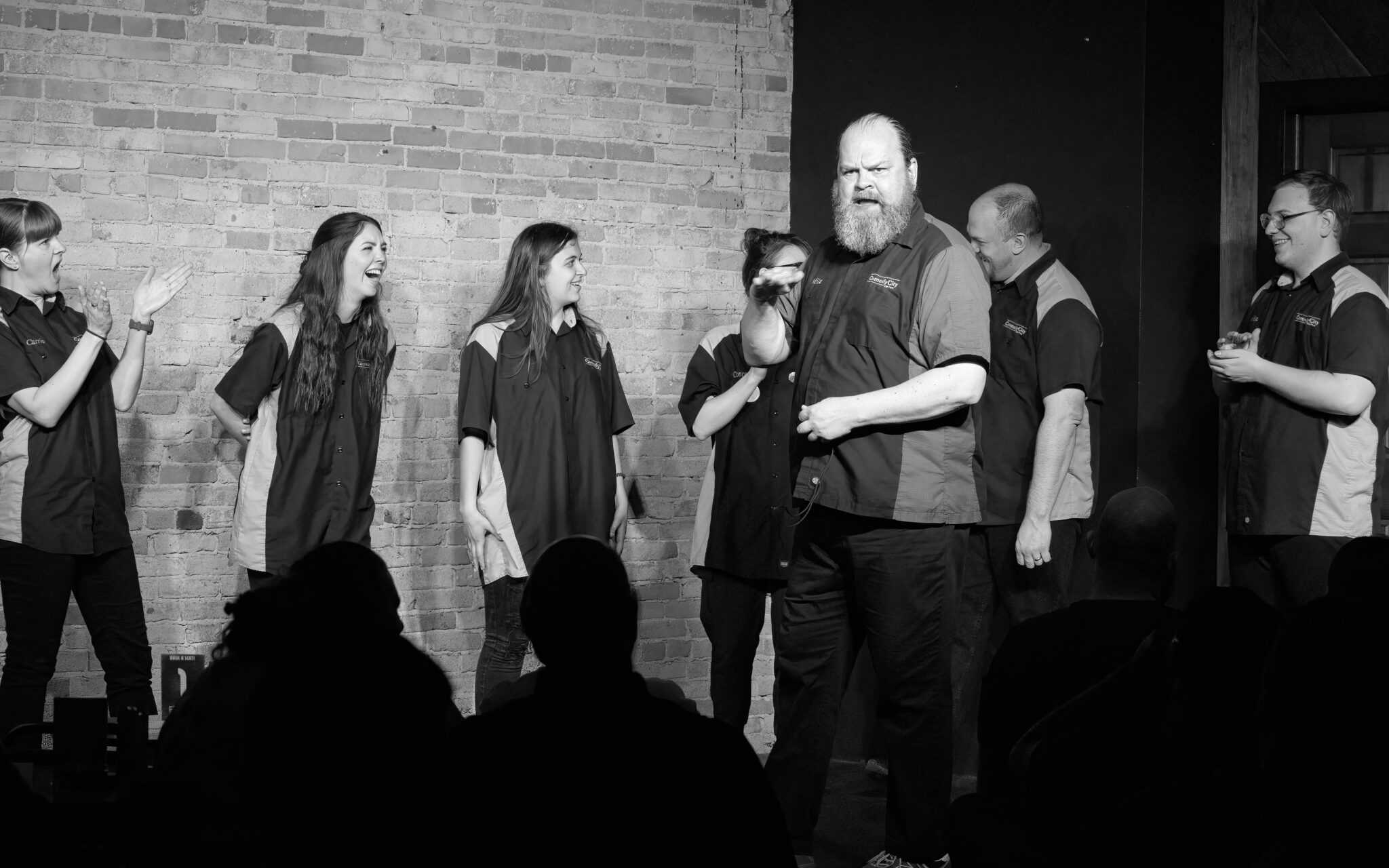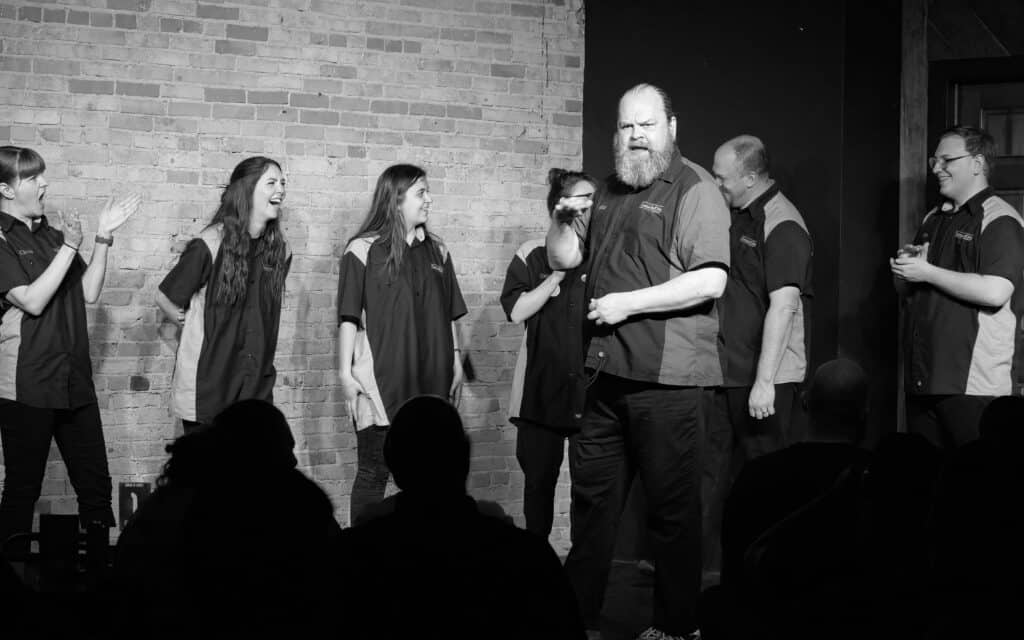 ComedyCity players come from all walks of life and age groups. The bottom line is we all like to have fun and deliver an enjoyable experience for our audience. As an improv comedy troupe, we're ready to go with the flow. Every show is different, from suggested situations, to audience participation, to the variety of our own players.

We have about 30 active and semi-active players in our troupe, along with additional players who add their dose of originality on occasion. More than 400 people have represented ComedyCity on stage since 1987, and we're always open to new players joining our team.