ComedyCity presents Premium Blends
June 24 @ 8:30 pm

-

10:00 pm

$15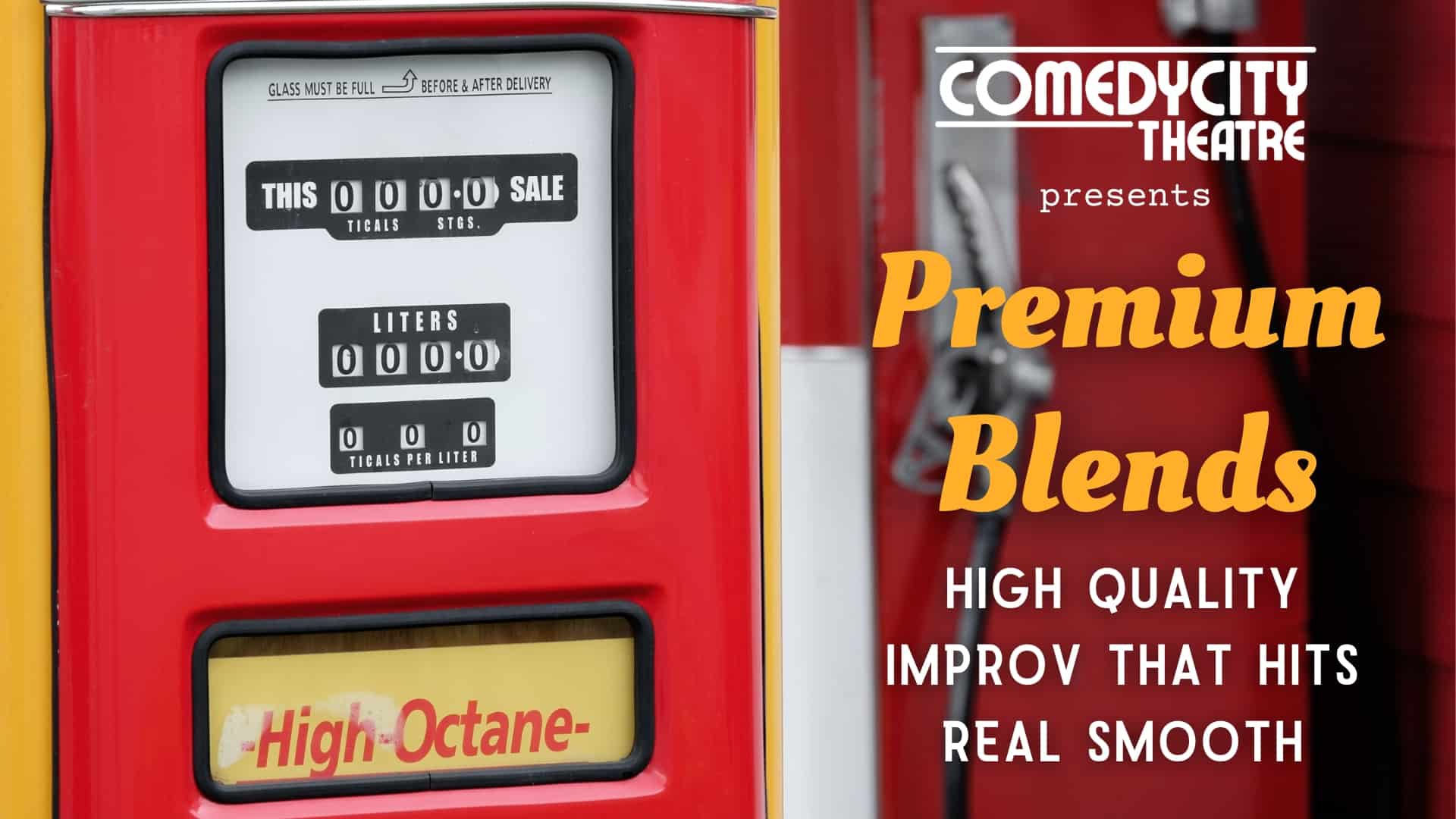 Premium Blends: Unleash the Laughter with ComedyCity's Finest Improv Comedy
Get ready to experience a night of side-splitting laughter like never before! ComedyCity proudly presents Premium Blends, an extraordinary evening of improv comedy that will leave you in stitches. Join us on Saturday, June 24th, at the renowned ComedyCity Theatre for a one-of-a-kind show packed with hilarious moments, unexpected twists, and uproarious laughter. Get ready for an event that will keep you talking and laughing long after the curtain falls.
Premium Blends brings together ComedyCity's best improvisational comedians, both seasoned veterans and rising stars, for a comedy extravaganza that will leave you begging for more. Located at the vibrant ComedyCity Theatre on 365 Main Ave (suite E) in De Pere, this unforgettable event starts at 8:30 PM. Secure your seats now for just $15 each, and ensure your spot for an evening of non-stop humor and entertainment.
Prepare to embark on a journey of unbridled hilarity as Premium Blends unleashes the power of spontaneity. This show is all about short-form improv comedy, where every scene, every punchline, and every unexpected twist is created on the spot, driven by the suggestions from our enthusiastic audience members. That's right – you become an integral part of the magic as you contribute your ideas and witness them come to life on stage. It's an interactive experience that guarantees endless laughter and surprises.
Now, let us introduce you to the comedic geniuses who will grace the stage at Premium Blends. Brace yourself for the uproarious talents of Mike Eserkaln, Matt Worzala, Craig Knitt, and Nick Wallander. Each performer possesses a unique style, a quick wit, and an innate ability to deliver laughter in its purest form. From hilarious character transformations to off-the-cuff banter, these improv virtuosos will captivate you with their comedic brilliance and leave you rolling in the aisles.
Tickets for Premium Blends are in high demand, and with good reason. Don't miss your chance to be a part of this comedy extravaganza. Visit our ticketing website now to secure your spot and make sure you're there to witness the magic unfold. Remember, laughter is the best medicine, so why not treat yourself to an evening of premium comedy that will lift your spirits and create memories that last a lifetime?
Join us on Saturday, June 24th, at ComedyCity Theatre, where Premium Blends promises to be an unforgettable showcase of improvisational comedy at its finest. Get ready to laugh, cheer, and be part of an extraordinary night that will leave you begging for an encore. Premium Blends: Get your funny bone tickled and your spirit lifted like never before!
More events can be found here.
Related Events