Comedic Neutral: An Improvised Dungeons & Dragons Campaign (June 2023)
June 17 @ 6:30 pm

-

8:00 pm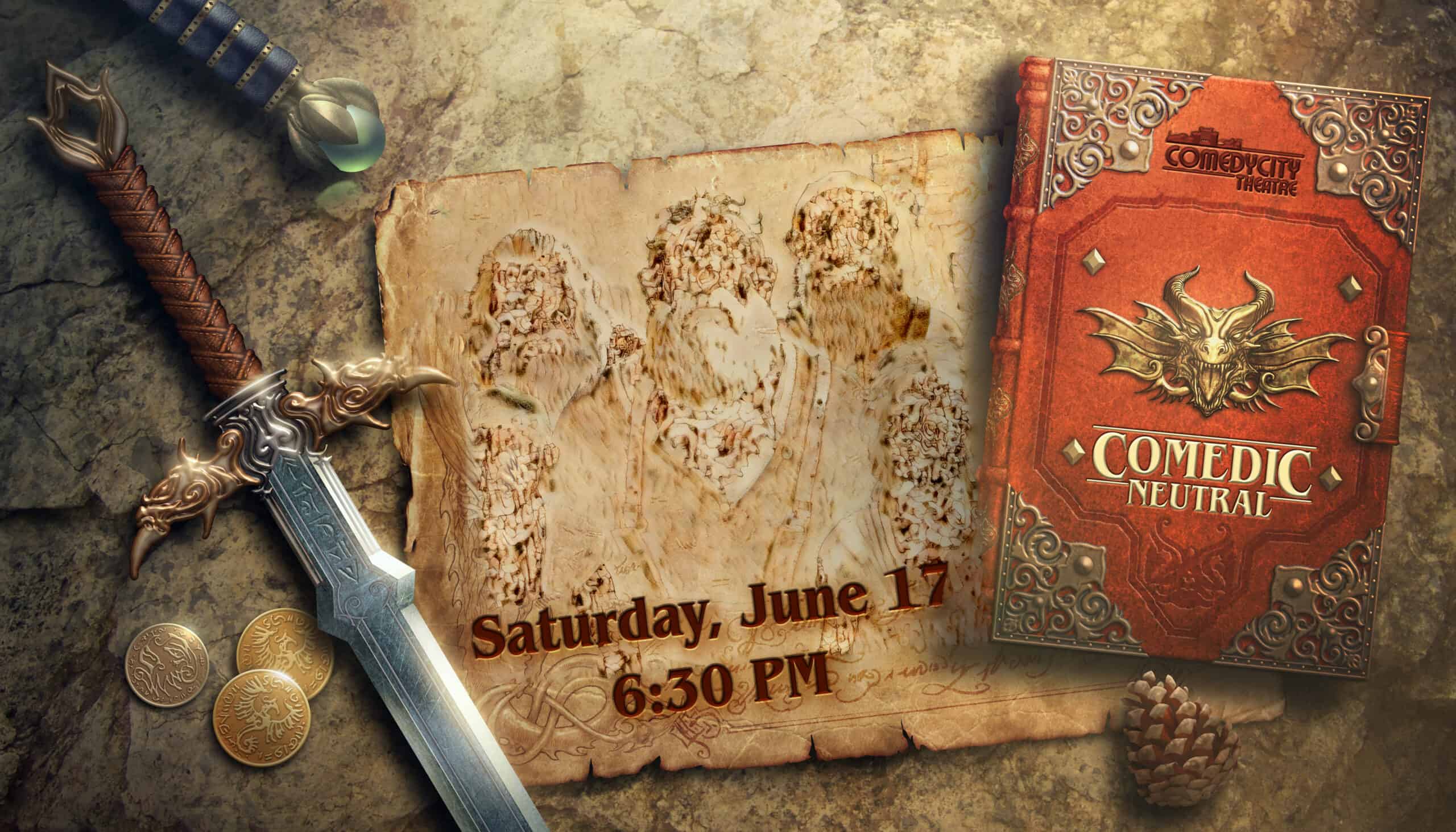 Improvised Dungeons 'n' Dragons returns to ComedyCity Theatre
The improvised Dungeons n Dragon campaign is back at ComedyCity Theatre.  Join our crew as they embody the characters they created and take you on an adventure like no other.  Although they will make many decisions, their ultimate fate could depend on the roll of the dice.
Join us in the audience and your suggestions could become part of the campaign!
Something weird was going on in the town of Dirtnap, the dynamite manufacturing capital of the land. So weird that our intrepid adventurers decided to check it out and solve any problems that needed to be solved. What they found was that everyone sleeps all day and then spends all night in the mines. Even weirder was that they all wear bags over their heads. When the bags were removed, they discovered the townsfolk had been devoured by a hoarde collective of worms! Needing to get to the bottom of this, our heroes headed into the mines, not knowing what evil they may face. That's where the adventure picks up on Saturday, June 17th!
Buy tickets here:  http://comedycity.vbotickets.com/event/comedic_neutral_an_improvised_dungeons__dragons_campaign/83726
Other events at ComedyCity Theatre:  https://comedycity.net/events/?swcfpc=1
Related Events