Radio Roulette
August 18 @ 7:30 pm

-

9:00 pm

$8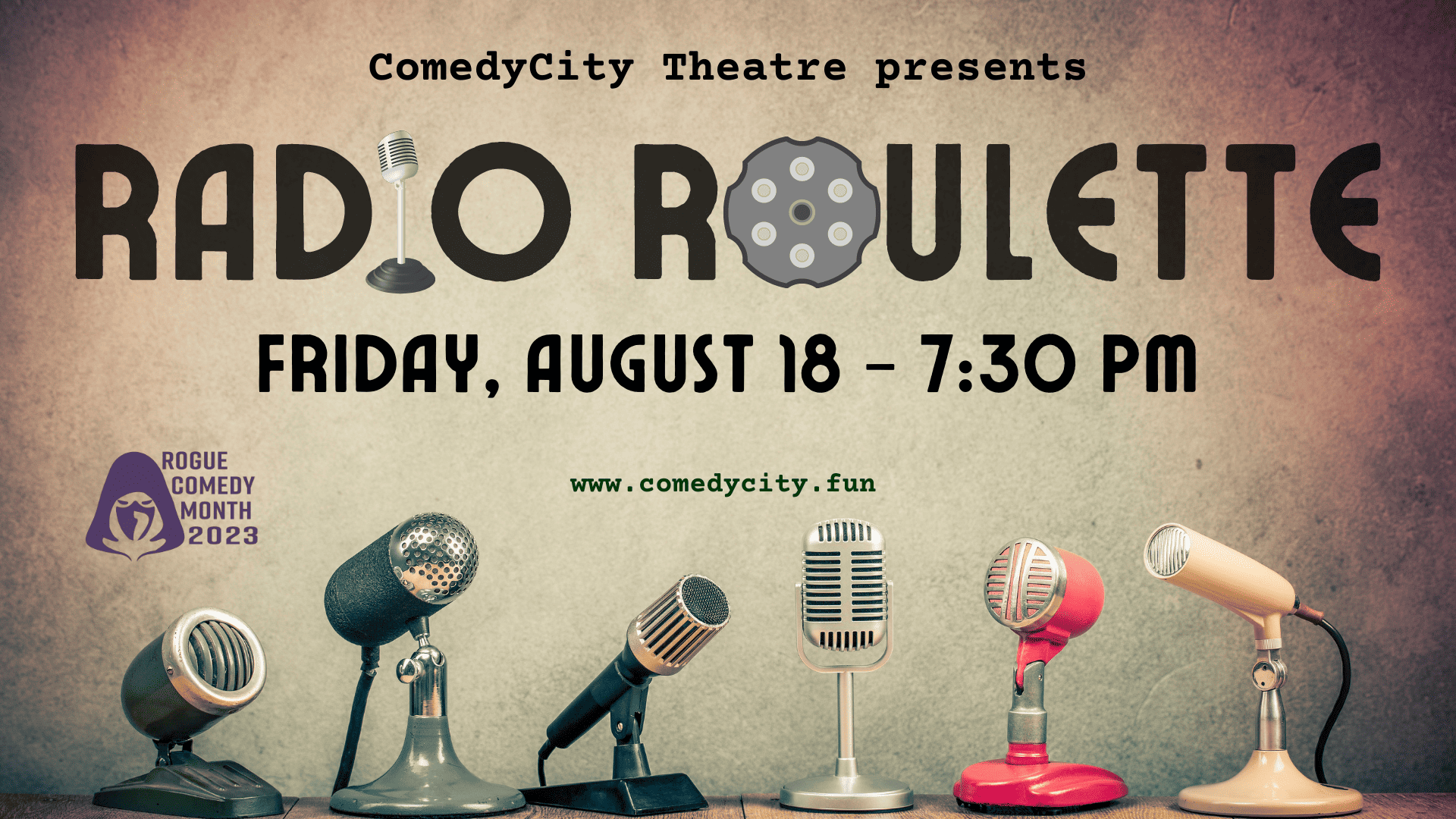 Get ready for an evening of suspense, laughter, and unexpected twists with "Radio Roulette" at ComedyCity Theatre. Presented as part of the thrilling Rogue Comedy Month, this unique event takes place on Friday, August 18th at 7:30 PM. Prepare to be entertained as talented players bring two radio plays to life on stage, accompanied by live sound effects created in real-time. With unpredictable scripts and randomly assigned roles, "Radio Roulette" promises a night of improvisational brilliance that will leave you on the edge of your seat.
"Radio Roulette" at ComedyCity Theatre will be an exhilarating and innovative performance that merges the nostalgia of radio plays with the excitement of improvisational theater. As a featured event in the highly acclaimed Rogue Comedy Month, this show offers a thrilling and unpredictable entertainment experience.
Witness the magic as the players step into the unknown, tackling two radio plays they have never seen before. The scripts are revealed at the start of the show, creating an atmosphere of excitement and spontaneity. Each player embraces the challenge of embodying randomly assigned roles, including the crucial foley artist responsible for creating live sound effects using an array of noise-making tools.
Prepare to be amazed by the versatility and creativity of the voice actors as they bring the stories to life, fully immersing the audience in captivating narratives. The foley artist's improvisational skills will captivate you as they craft sound effects on the spot, enhancing the immersive experience.
"Radio Roulette" offers a unique blend of improvisation, storytelling, and live sound effects that guarantees an evening of laughter and surprise.
Related Events