Want a private show? We're up for that!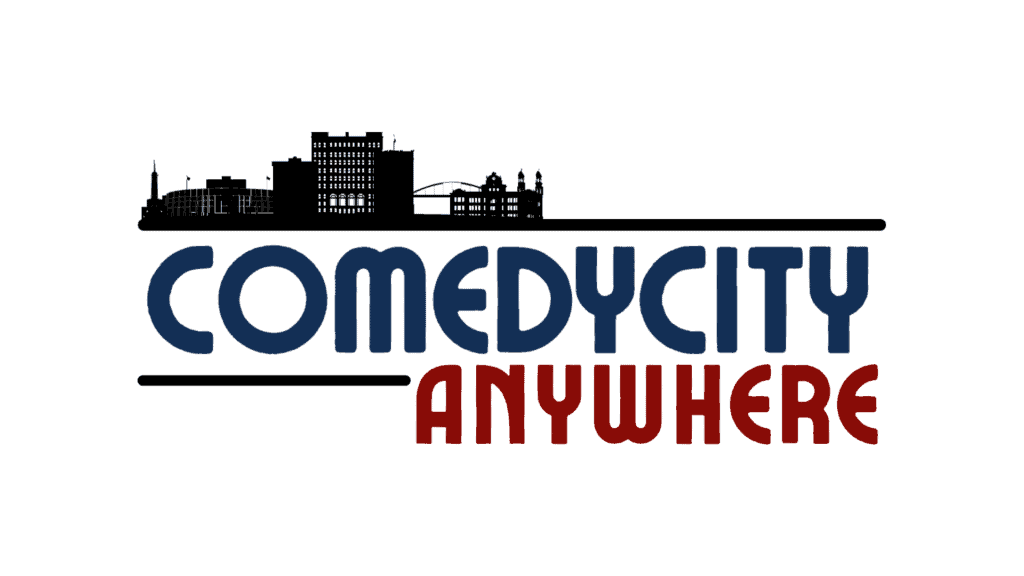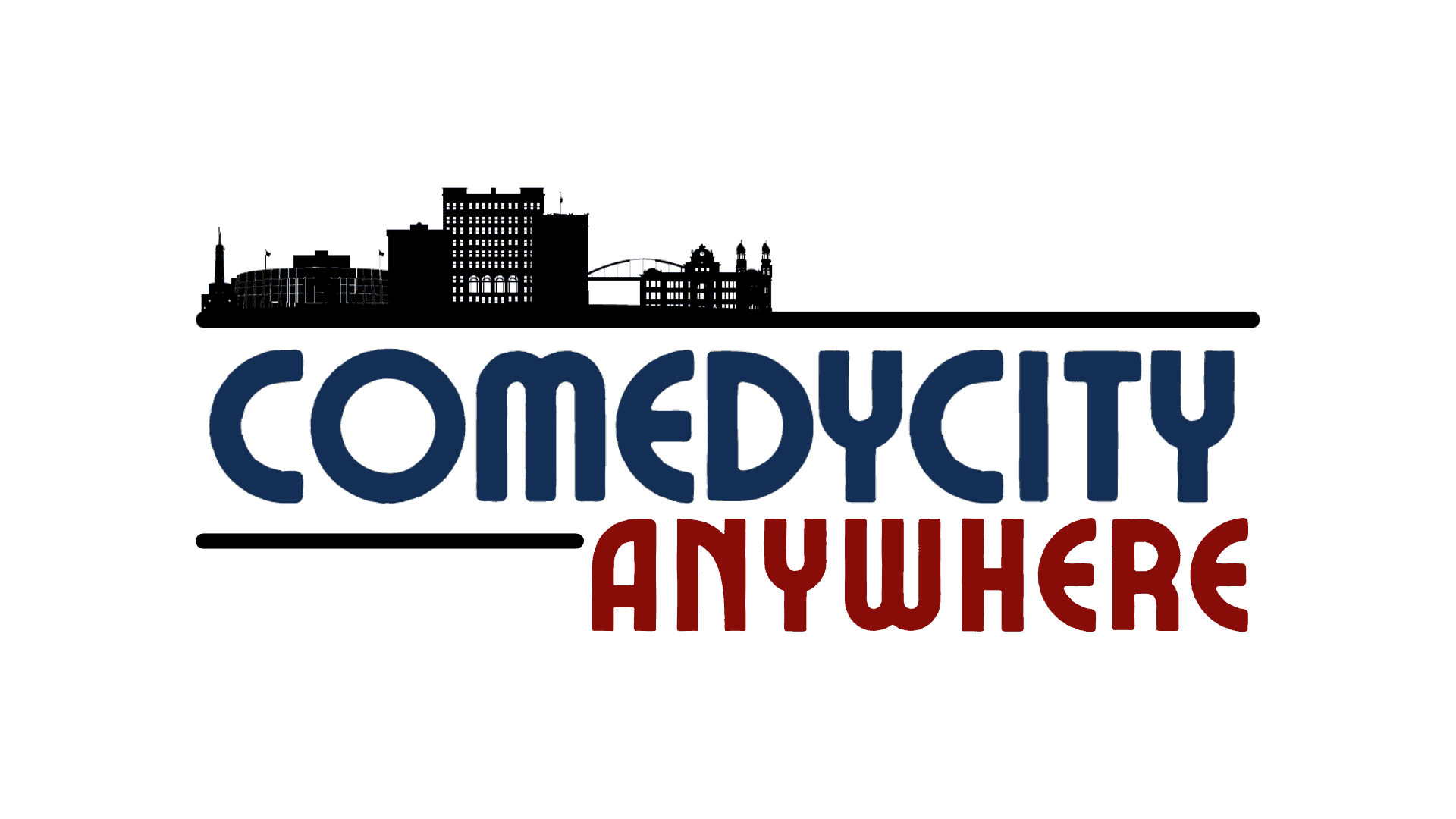 Private shows are an increasingly popular request for the ComedyCity troupe. We're happy to perform almost anywhere, from our own theater to business spaces, schools and rented venues. Heck, we'll even perform in your garage or basement if that's where the party is.

We have been entertaining businesses, clubs, conventions, schools, and an untold variety of random gatherings since 1987. Our reputation as a flexible, fun group of people who puts on an audience-appropriate show for a reasonable price has taken us to locations throughout Wisconsin.

You can depend on us to arrive on time with a highly entertaining show tailored for your audience. Your group can participate as much or as little as they'd like. We're all about making people look good, not stressing them out.
The possibilities are endless
We have yet to come upon an occasion for which a ComedyCity performance doesn't add some fun. Everyone likes to laugh, even the Debbie Downers of the world. Office parties, class reunions, family reunions, birthday parties, bachelor and bachelorette parties, anniversaries, graduations, school assemblies, you name it!

Let us energize your next gathering or event with a ComedyCity show. Call us at (920) 345-2600 and we'll help you select the right performance option.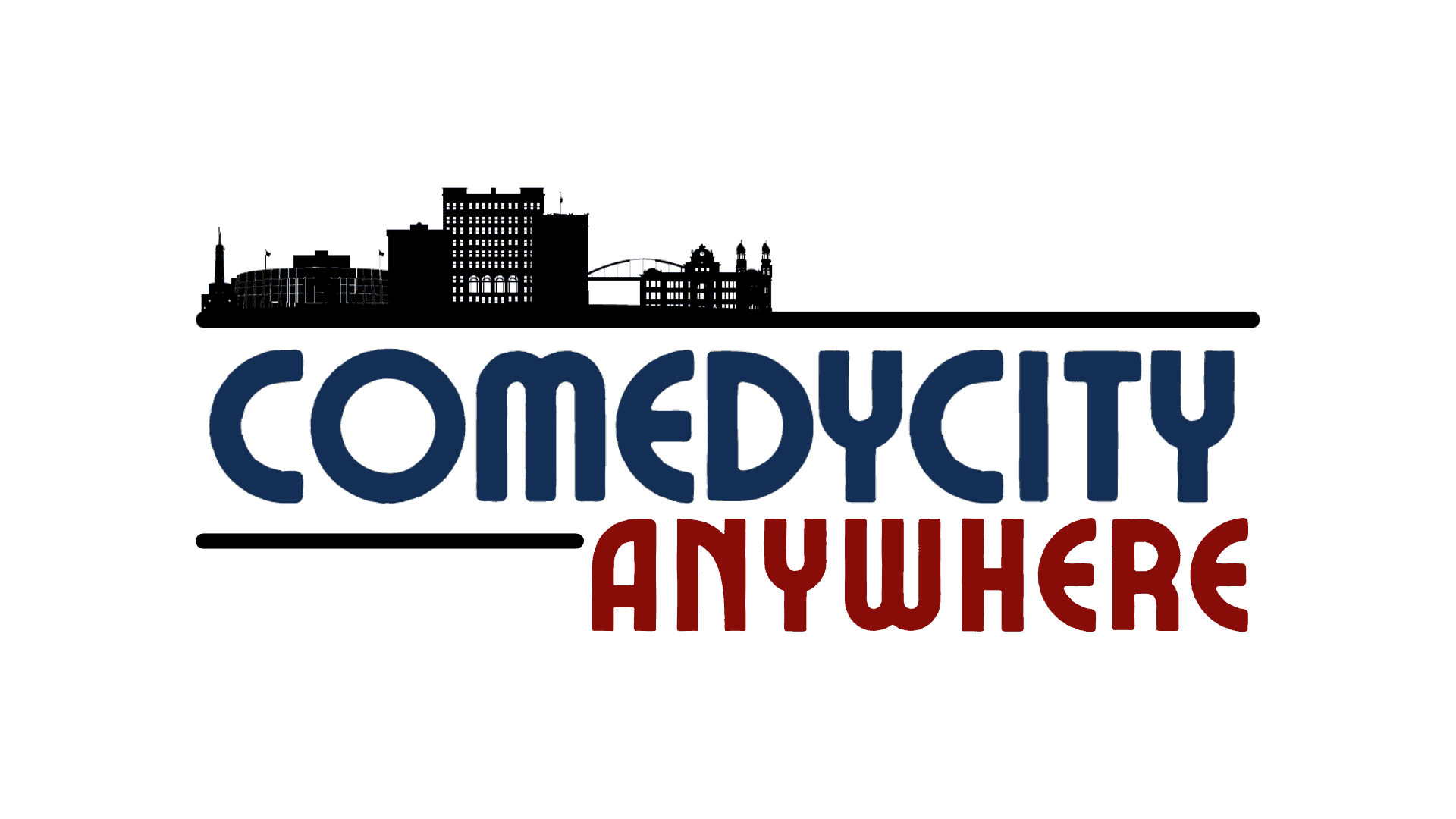 ComedyCity private show rates
Our most popular traveling show lasts 60 minutes and features four performers. We also offer a 90-minute show (with a short intermission) using a team vs. team format.
A stage or room suitable for a group performance is helpful, but not required. Same goes for a room where our performers can gather and warm up pre-show. Improvisation is what we do, so we are capable of adapting!
We travel with our own sound system in case the show will take place in a larger room where a house system is not available.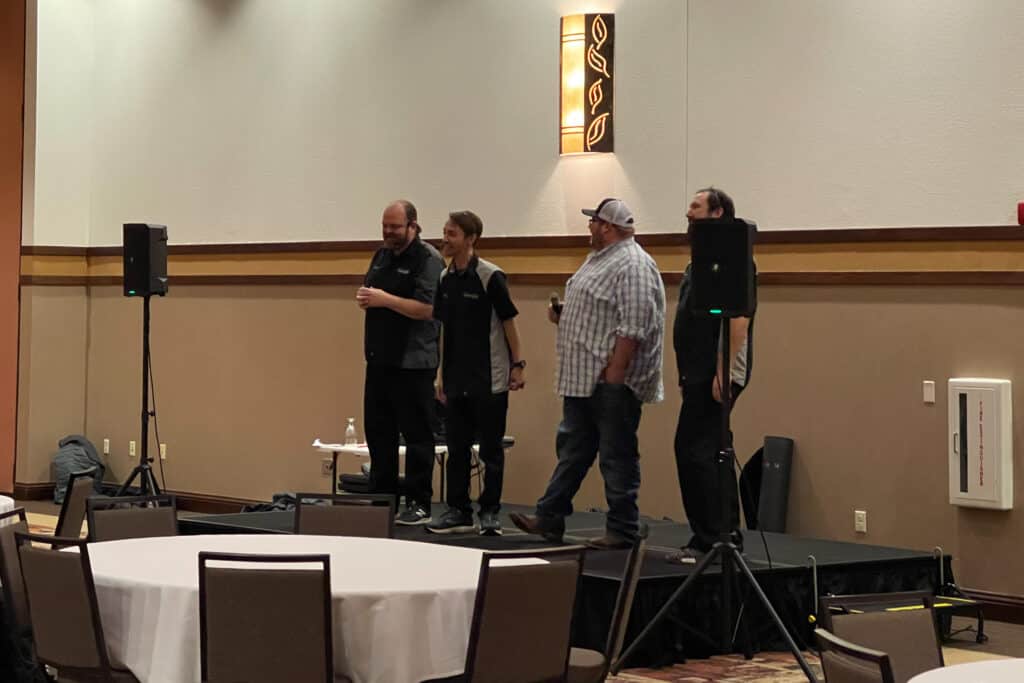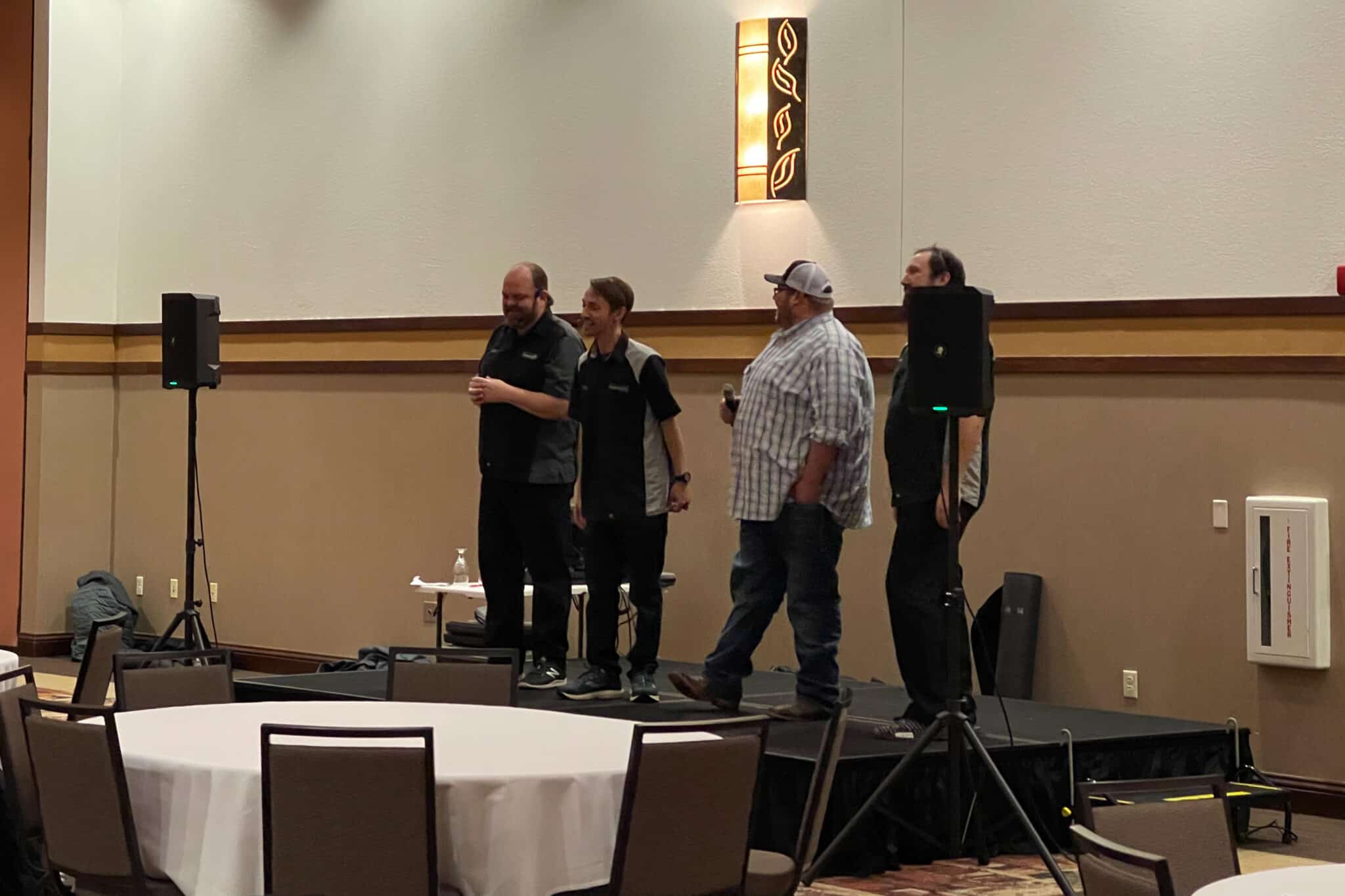 4 performers / 60 minute
$600

4 performers/ 90 mInutes
$850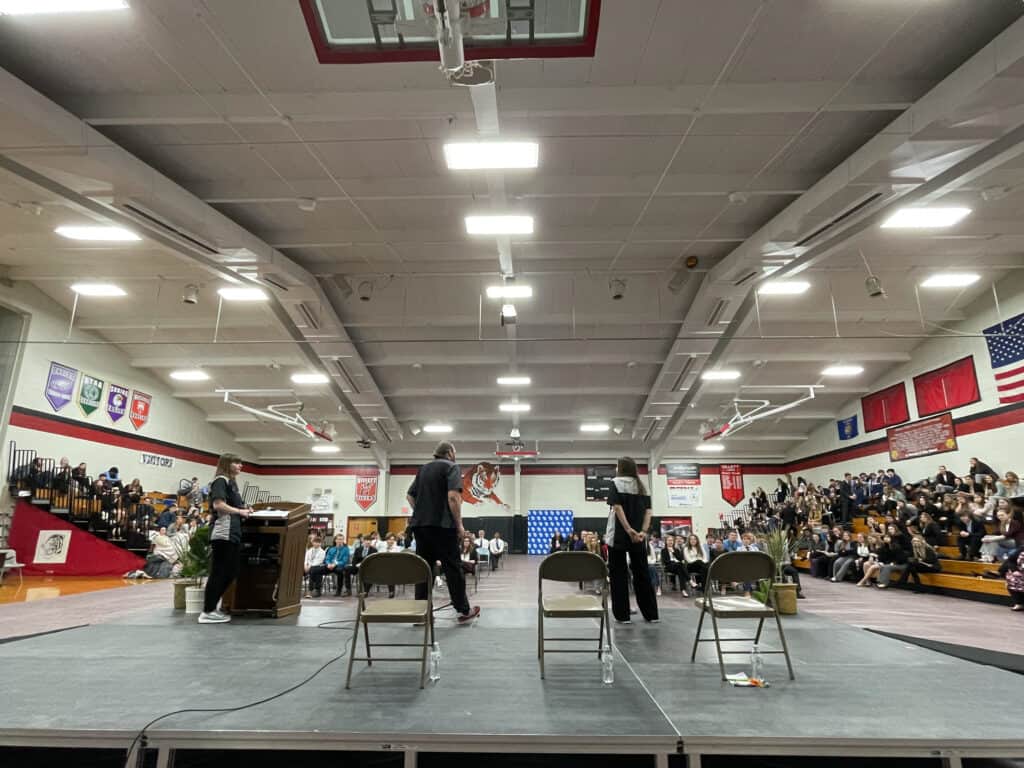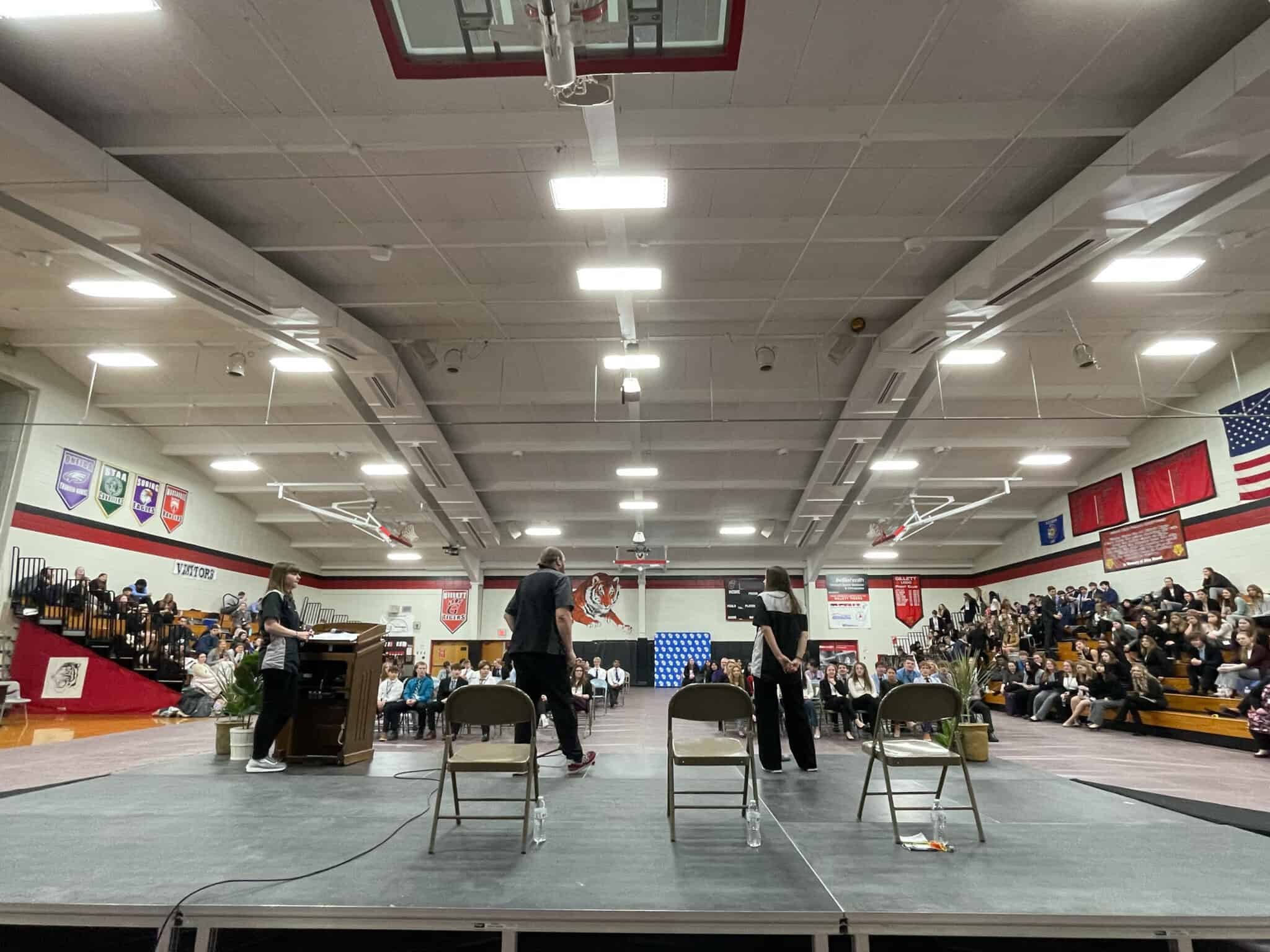 7 performers / 90 minutes
$1000
Add $100 to the above charges for Friday and Saturday evening shows. There is a mileage charge for shows more than 50 miles round-trip from De Pere, Wisconsin, at the current IRS rate ($0.655 per mile in 2023). We will complete the contract upon booking, with payment due prior to or the day of the performance. (MC/Visa/Discover/AMEX available). Cancellations less than 7 days prior to the performance date will incur a charge of 25% of the contracted fee.
Show Upgrade Options
Voice/Music Enhancer: Add one of our voice performers for energetic pre-show and in-show music, announcements, and sound effects. $100 additional charge.
Other Entertainment: We can provide a wide range of additional entertainers including stand-up comics, piano karaoke, trivia or game show-style hosts, and more as either standalone acts or added to a regular traveling show. Please contact us for details.
(04/2023)