Improv 201 Class
September 11 @ 8:00 am

-

5:00 pm

$100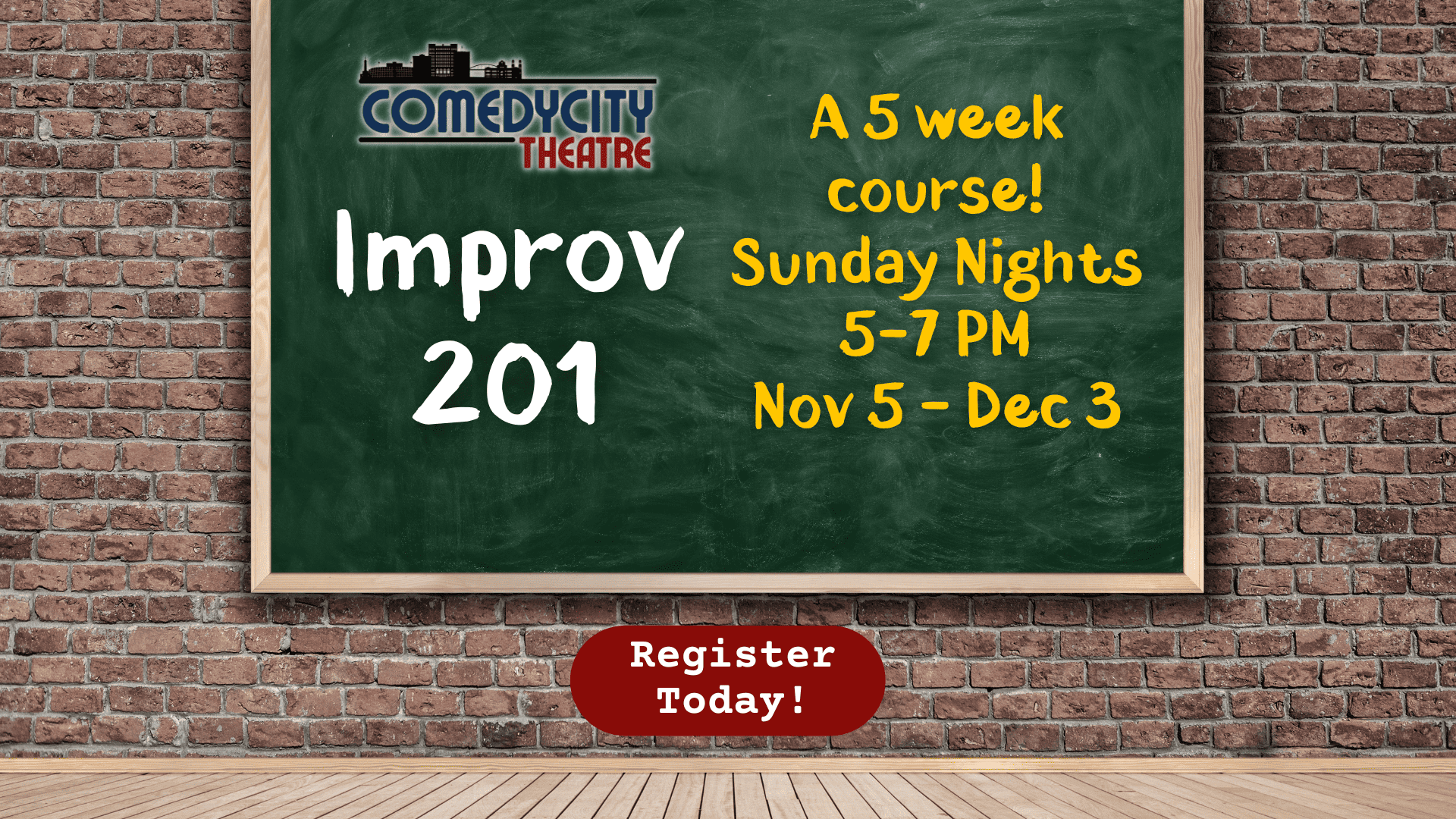 So… You've taken your first steps into the exciting world of improvisational theater, and now it's time to dive even deeper. Let's introduce you to improv 201, the next level of improv training.
**Course Highlights:**
In this 5-week intensive course, we'll build on the foundational skills you've acquired in Improv 101. Here's what you can expect:
1. **Advanced Scene Work:** Get ready to explore more complex scenes and scenarios. We'll delve into character development, emotional depth, and storytelling techniques to take your scenes to the next level.
2. **Collaboration Mastery:** Improv is all about teamwork, and in Improv 201, you'll learn advanced collaborative techniques. We'll focus on seamless scene transitions, group dynamics, and maintaining scene continuity.
3. **Listening and Reacting:** Sharpen your listening skills to become an expert at picking up on subtle cues from your scene partners. Learn how to react authentically, making your scenes more engaging and hilarious.
4. **Character Dynamics:** Dive deep into character relationships. Discover how different character dynamics can fuel scenes with conflict, humor, and emotional depth.
5. **Narrative Improv:** Explore long-form improvisation and storytelling. Learn how to create captivating narratives, develop recurring themes, and keep audiences engaged over extended scenes.
**Prerequisite: Completion of Improv 101 or Equivalent**
Please note that completion of Improv 101 or equivalent experience/training is a prerequisite for enrollment in this class. We recommend that you have a solid understanding of basic improv concepts before joining Improv 201.
**Showcase Performance:**
The culmination of this course is an exciting showcase performance! The weekend following the completion of the class, you'll have the opportunity to demonstrate your newfound skills on stage in front of friends and family. It's your chance to shine and put your improv talents to the test!
**Join us for Improv 201 and take your improvisation skills to new heights!**
Improv isn't just about comedy; it's about creativity, confidence, and connecting with others. Whether you aspire to perform on stage or simply want to enhance your interpersonal skills, this course is a valuable next step in your journey.
Enroll today and get ready to unleash your creativity, elevate your teamwork abilities, and have a blast in the world of improvisational theater. We can't wait to see you in class!
Have a question?  Please send us an email at [email protected].  Our creative director, Nick Wallander will be happy to answer any questions that may arise.
Related Events