Improv 101 Class #3
November 7 @ 12:00 am
$100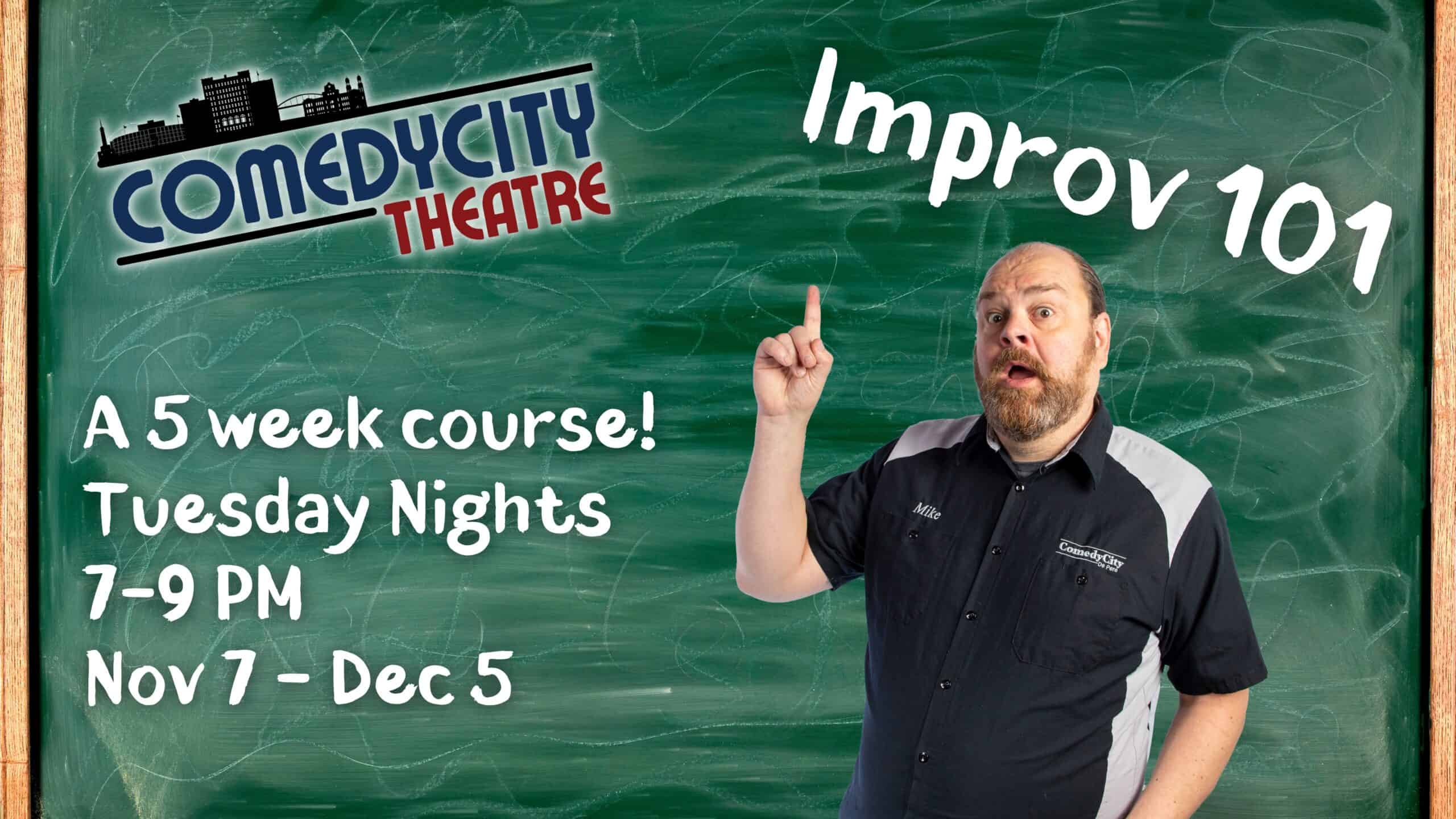 Green Bay, get ready for Improv 101 Class!
Join us for 5 nights of improv basics, taught over the course of 5 weeks.  You will be taught the building blocks of improv starting with the concept of "yes, and" and the base skills an improvisor hones for success.  The class will run on Tuesdays from 7 PM – 9 PM, starting November 7 and ending on December 5.   Click here to register!
The curriculum of this class will focus on:
"Yes And" and Failing Fast
General Scene Work
Emotions and Reactions
Character Work
Simple Storytelling Methods
Why learn improv?  Great question!  Here are some reasons:
Refine your communication skills
Improve public speaking
Learn better team-building methods
To possibly perform on a stage
Meet new people
Have fun
Have questions?  Please feel free to reach out to ComedyCity Creative Director, Nick Wallander, at [email protected].
There is a cap of 12 participants for this class.
Related Events