ComedyCity Teen Camp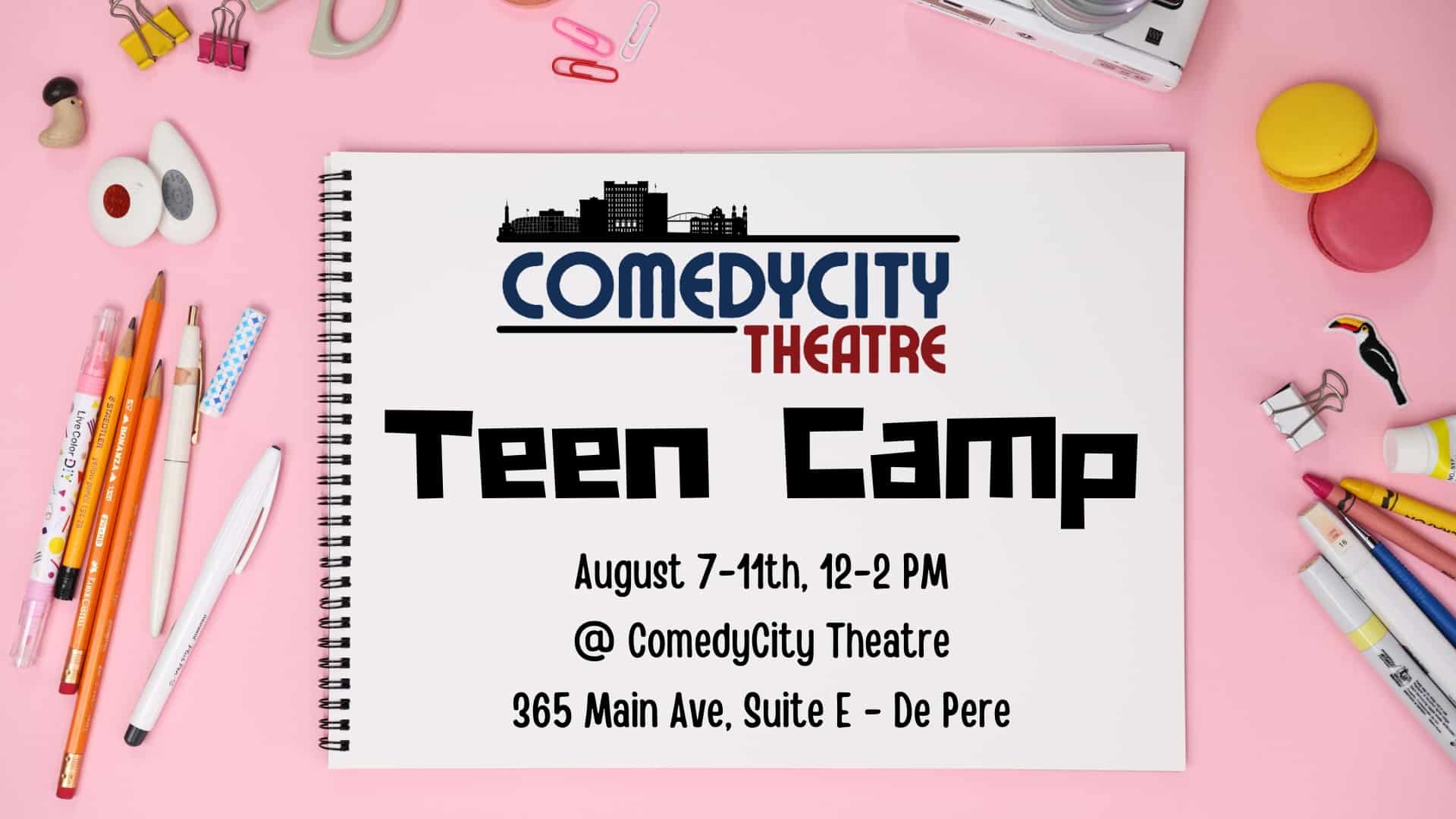 Join the ComedyCity's Teen Camp this summer.  It takes place August 7th through the 11th from 12-2 PM.  The participants of the class will be invited to join the ComedyCity players for a special feature show at 7:30 PM on the evening of Friday, August.  Save money by registering before June 1 (price will increase to $75)
ComedyCity Teen Camp is designed for kids aged 13 to 17 years old who want to learn the basics of improvisation, build confidence, learn teamwork, and have fun. Over the course of five days, our experienced instructors will guide participants through a series of engaging and interactive activities designed to help them develop their communication skills, creativity, and teamwork abilities.
Each day, participants will have the opportunity to learn new improv lessons, play games, and collaborate with their peers to create scenes and stories.
In addition to developing their improvisation skills, participants will also have the opportunity to build their confidence, self-expression, and social skills. They will learn to support and encourage each other in a safe and welcoming environment, and have the chance to make new friends and connect with others who share their interests.
At the end of the five days, participants will showcase their newly acquired skills in a fun and entertaining performance for family and friends when they hit the stage with our ComedyCity crew.
So, whether your teenager is an aspiring actor, comedian, or simply wants to try something new, our five day improv camp is the perfect late summer activity to get them ready for a new school year.
Related Events